BSc (Hons) Natural Sciences (Astronomy and Planetary Science)
Posted by admin on 08/04/2016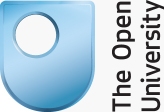 Well the title sounds grand and I'm hoping the course will be. I unexpectedly found myself with a lot of time on my hands and a great need to fill it with something meaningful and worthwhile. Enrolling for this course was the answer.
I remember as an 11 year old, I would wake early in the morning, get up (yes, get up!) to put the tv on and watch those (often bearded) OU lecturers telling me stuff about Electronics and Physics that I was desperate to know. I sent off asking for copies of the tv timetables, which those lovely people happily sent me. I would pour through it, underlining the programmes I was going to watch. There were no recorders in those days and no remotes, you either watched it as it went out or not at all!
So when I lost my wife last year, I knew I had to do something. Staring at the walls wasn't an option and she was a great believer in self-betterment. It just popped into my head, fully formed and was the perfect answer, as far as there could be a perfect answer.
It has taken over my life, which on reflection is what I needed it to do. I have probably become an OU bore to my kids and work colleagues, wanting to tell SOMEONE about the amazing things I am reading about. I am currently studying S104, Exploring Science, as a broad science introduction. That is a 60 credit course and is a LOT of work. I will make a separate entry about the module and my progress in case it helps others…
So, thank you for coming to the rescue OU. I say that without the merest hint of melodrama and I hope you, Amanda, think it was a good choice in the circumstances.